TBR Challenge 2019: We Love Short Shorts and My Best of 2018 List

Here we are again at the start of a brand new year of TBR Challenge reading and reviews. I'm a week late (which is not uncommon for me, unfortunately) due to a freak accident in which I scalded my entire hand while pouring hot coffee into a travel mug… and missed the mug. That's what happens when I try to function on very little sleep. It was a painful couple of days, but now I'm all healed up and ready to blog on.
2018 was a very long year. It wasn't the worst year of my life. There have been plenty of years when I've lost more and gained less. But 2018 did claim its pound of flesh, so to speak, with plenty of ups and downs, and shock and awe in the romance community. I have to admit that all the scandals and upheaval seriously impacted my reading habits for several months. Whether I became more jaded and critical there for a while, or whether my disillusionment by certain authors and publishers robbed me of my usual level of joy and escapism I had come to expect from reading in this genre, I found it harder to find any true satisfaction from a lot of the books I read last year. Don't get me wrong, I read some good books in 2018. Just not as many five star books, or books that effected me on a deeper-than-surface level. For a while there, I was afraid it was a permanent problem.
They say you can never go home again, but that's what I did, in a round about way. And it helped me get back on track, not only with my reading enjoyment, but also back to my own writing. I dipped my toes in other, once-beloved but left-behind genres, like horror and dark fantasy and cozy mystery. I discovered T.J. Klune's werewolves in the Green Creek series and reconnected with the lyrical brilliance of Anne Rice and her Vampire Chronicles. I set up playlists in my Spotify account and spent more time enjoying music I love, music that lifts my spirit and shifts my moods. In other words, I went on a mission to find myself again, the me that used to be, the me that still dreams and hopes and enjoys life. I joined a writing group and wrote my first short story, from concept to finish, after over twelve years of writers block. So, I say, sometimes you need to go home again,  back to your roots, and reconnect with your inner self. It did me a world of good.
Now, on with the reviews…
Watching Elijah Fall (Short North #1) by Amy Spector
A simple story about moving past the terrible things that life throws at you and finding happiness on the other side.
Months after his breakup with a long-term boyfriend, Jacob Pierce is still more than a little fragile, he has withdrawn from life, his friends are concerned and even he knows that something needs to change. With the encouragement of his friends and a nudge from the newest member of Jacob's small circle, he agrees to sign up for a film based photography class.
Elijah Fall, a widowed photography teacher, is exactly the man to bring Jacob back to life. But, while Jacob may have found the man of his dreams, will Elijah, someone who has lost everything once, be willing to risk his heart again?
This is a sweet m/m love story of only sixty-seven pages, dealing with finding love and trust after experiencing grief and loss. One character is a widowed photography teacher still grieving his husband's death and the other is a marketing photographer whose long-term boyfriend betrayed and abandoned him. This is a slow-building relationship that starts out as shared interests and then friendship before developing into a deeper connection. The older I get, the less I need on-page sex and the more I need a depth of character and a real connection between the main characters in a romance. This short novella delivered on that and prioritized the development of characters and connection over on-page sex scenes.
I liked this story and its characters. However, I feel it would have been enriched had it been lengthened and the storyline fleshed out further. The prologue/ending seemed a bit abrupt after the slower pace of the rest of the story, and there were a couple of unimportant yet dangling threads (Jacob's mother, David's former business partner) left unresolved, but overall it was an enjoyable story.
Belated Best of 2018:
I had every intention of writing up an end of year "best of" post the last week of December, like I do every year, but the time got away from me. The holidays were a chaotic rush of activity around my house. My sister and her husband were in town, my husband took two weeks vacation and was constantly throwing off my routine, my usual post-holiday drop kicked in, and the blog post never got completed. But I refuse to fail at acknowledging my highlights of this past year.
My Favorite Books Published in 2018:
Untrue (Scientific Method Universe #9) by Kris Ripper
Over and Over Again by Cole McCade
Nothing More Certain (Familiar Spirits #3) by R. Cooper
The Pumpkin Patch by Darien Cox and Kade Boehme
Sweet Clematis (Being(s) in Love #9) by R. Cooper
My Favorite Books Read in 2018 – Published Prior to 2018: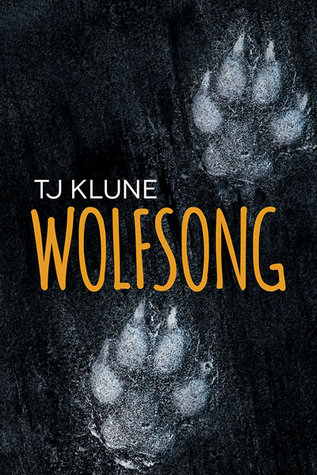 Everyday History by Alice Archer (2016)
Blackwood Farm (The Vampire Chronicles #9) by Anne Rice (2002)
Blink by Rick R. Reed (2015)
Thorn Jack (Night and Nothing #1) by Katherine Harbour (2014)
Wolfsong (Green Creek #1) by T.J. Klune (2016)
In addition to my favorite five star reads, I wanted to mention three series I discovered and thoroughly enjoyed in 2018.
The Rowan Harbor Cycle by Sam Burns
The Green Creek series by T.J. Klune
This Time Forever Series by Kelly Jensen
All three of these series have captivating characters with a depth of connection and a warm sense of community and family, both biological and chosen, and world-building that establishes a genuine sense of place. As you know, these are two attributes that I continually seek out in the books I choose to read.
And last, but not least…
My TV Highlights of 2018:

Pose on FX Networks and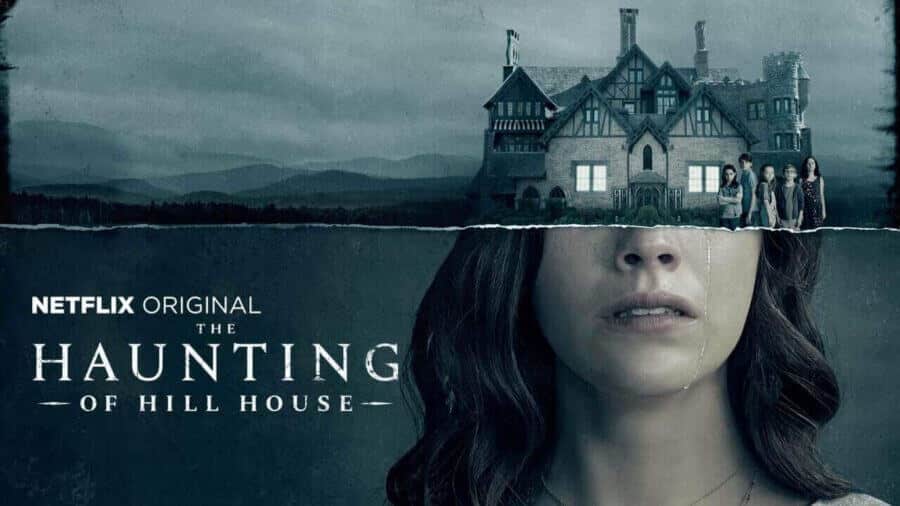 The Haunting of Hill House on Netflix.